How to Set up an Email Account in Microsoft Office Outlook
Compared to Microsoft's Office Outlook, Mozilla Thunderbird is 100% FREE software designed to make your email easier. Thunderbird is loaded with cool features! Silver Dolphin Solutions highly recommends this software for managing your emails.
For config files for Gmail, Yahoo.
STEP 1

Download Thunderbird Mail Client Here




STEP 2

Save Program to
C:/setupfiles (note: you will need to create this folder)
Install program
STEP 3

Run Program and set up email account.
EMAIL ACCOUNT SETUP

1.
.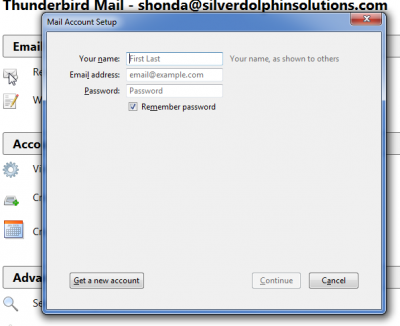 Enter Your Name
Enter Your Email
Enter Your Password (password assigned at account hosting creation with Web Host Manager custom to your needs)

2. Settings: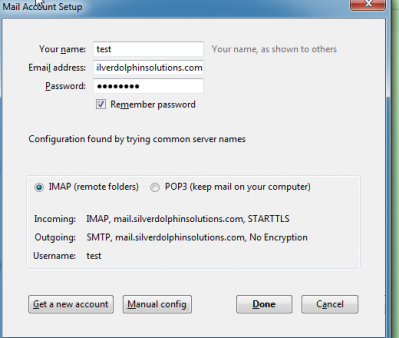 Server Type: IMAP Mail Server
Server Name: server1.silverdolphinsolutons.com Port: 993
Outgoing Server: server1.silverdolphinsolutions.com
User Name: example@yourwebsite.com
Connection security: SSL/TLS