Cannot Send Email In Microsoft Outlook
This is your menu bar that you will be working out of.


Select Tools
E-mail Accounts

This will open up a window
with E-mail options and
Directory options.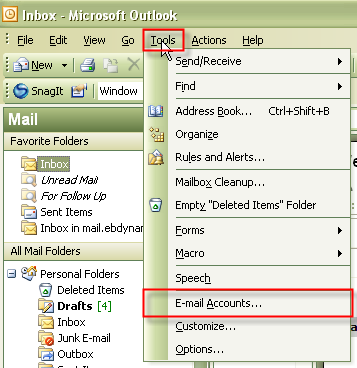 Since the account is already
existing, make sure
View or change existing e-mail
accounts is selected.
Select

Next
>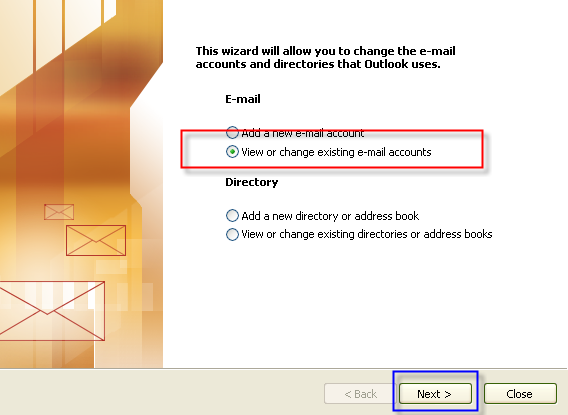 E-mail Accounts window will open.
Double Click

on the

mail.mywebsite.com

account that is not sending out emails.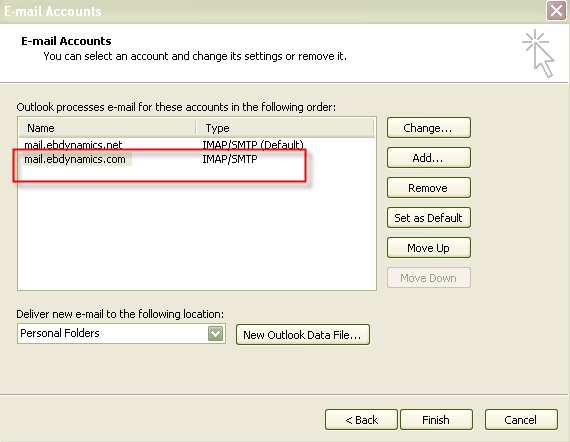 Internet E-mail Setting (IMAP)
will open up.
Select

More Settings...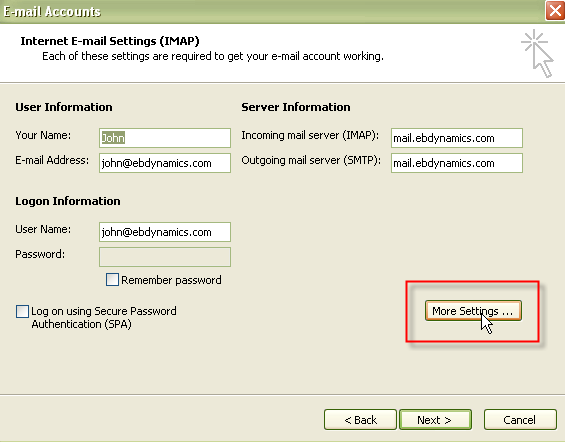 Internet E-mail Settings
will open up in a smaller window.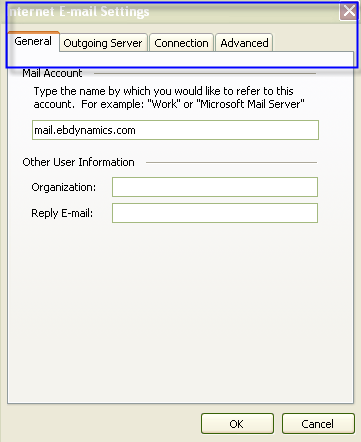 Select Advanced
Outgoing server (SMTP) should be set at 25: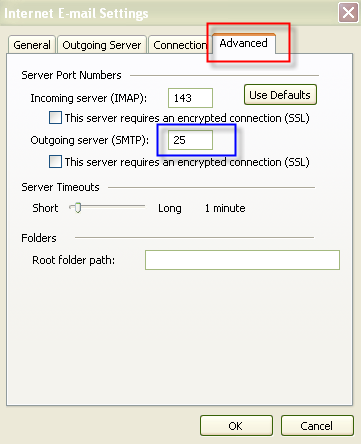 Change

Outgoing server (SMTP):

from 25 to 26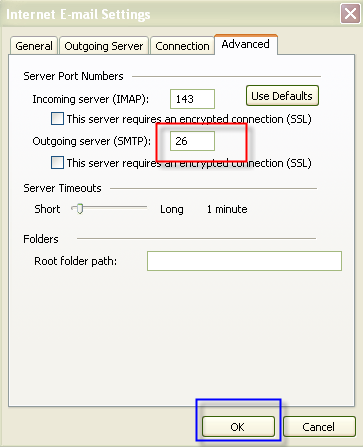 Select

Finish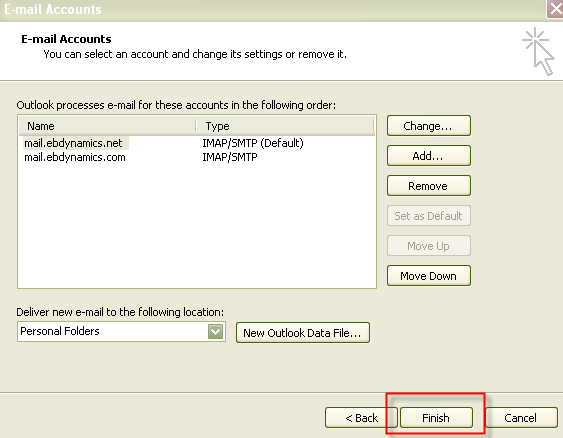 Once you are back to the main page...
Click your Send and Receive buttton at the top of the page.