Setting Up Outlook for Secure Connections to the Mail Server
Our server offers encrypted email connections, as well as the standard connections. In general, an argument may be made that encryption is unnecessary because email is not encrypted in transit between email servers. But, in a case where you are sending email to another account within your hosting (or by happenstance any other company's email that may be hosted on our server), your email can travel 100% encrypted over the Internet. So, for inter-office emails, setting up an encrypted connection is a very good idea. This makes your communications almost as secure as if you were running your own mail server right out of your office, but without the expense of having to maintain a mail server.
To start, go to the Tool menu and and select E-mail Accounts...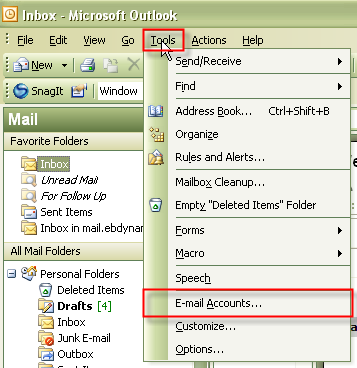 Select View or change existing e-mail accounts... and click Next.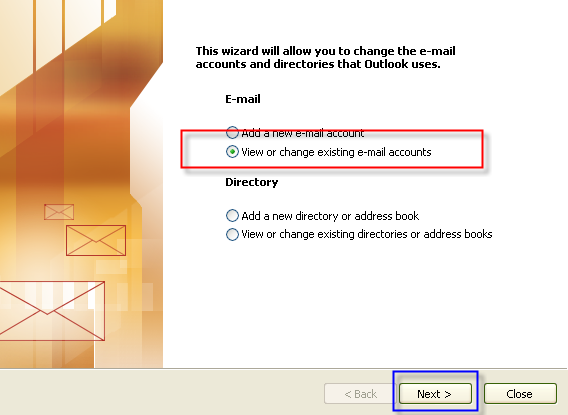 Select your email account and then click Change...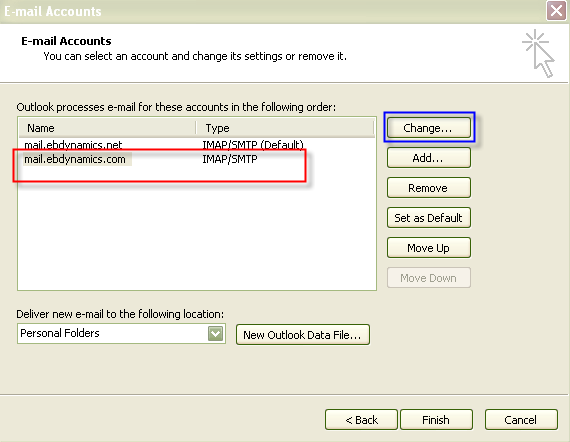 Enter server1.silverdolphinsolutions.com in for both the incomming (POP or IMAP) and outgoing (SMTP) mail servers. Then click More Settings...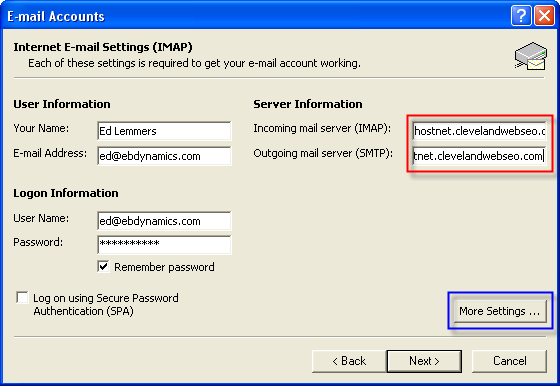 Click on the Advanced tab.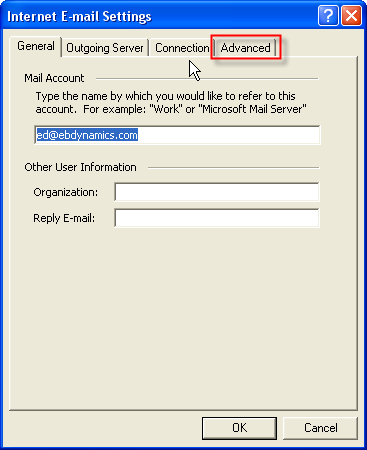 Check the boxes marked This server requires an SSL-secured connection... The port number will change for the incoming mail server automatically. You may need to manually change the port number for the outgoing mail server. In any case, verify that the port numbers are correct for SSL. The IMAP port number should change from 143 to 993. The POP3 port number should change from 110 to 995. Change the SMTP port from 26 to 465.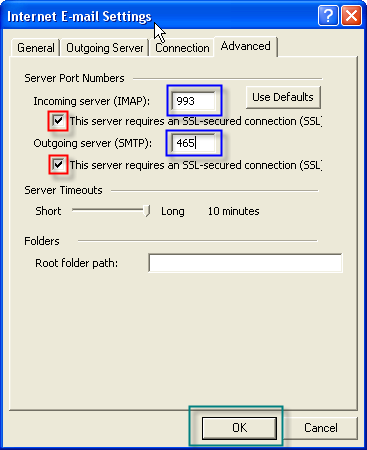 When done, click OK. Click Finish to complete the process.