How To Add Categoriess
The below image is your Home page. When you have customer purchasing items,
your home page will grow with your customers and your items that are being sold.


Select the Catalog tab
Then Select Categories/Products
This will let you create new
categories and put in new
products/inventory for customers
to purchase.



---
How To Make A Category
Using Zen Cart
---
Catalog Tab

(In above Image)

Categories/Products

(In above Image)

New Category

button (In below Image)

The image below is your main page for adding New Categories.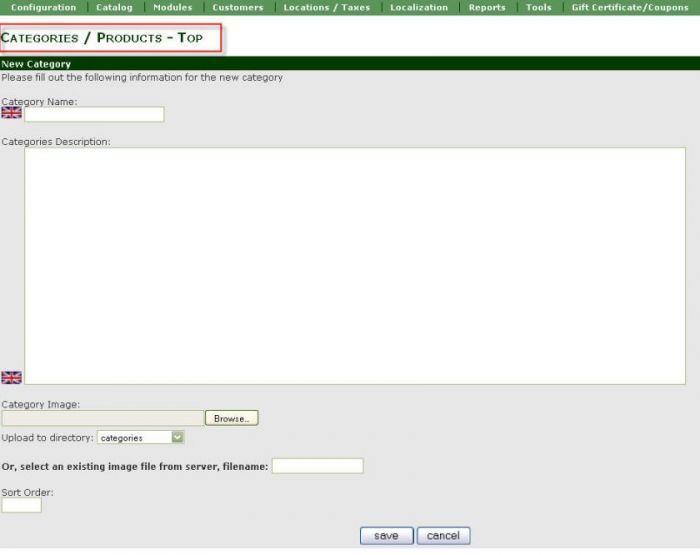 Category Name:

"Colored T's"

This is where
your colored t-shirt inventory will be displayed for purchasing.


Categories Description:

Your memo of which items are placed in
this category.


Category Image:

A thumb nail image
that will appear for a particular category
I chose a picture of a yellow T-shit.


Upload to directory:

Select "Categories"
in the drop down menu.


Sort Order:

Start off with intervals
of 10

(10,20,30,ect...)

Gives you space to play with in case you want, or need, to add an additional category in between categories.


Once you have all your correct information in the
form click

Save

.
This page should appear on your screen after you clicked save.( Image below )

If you were to open another window with your shopping cart without your "admin" and view your page, there should be a category and an image that is viewable .

You have just made your first category.